The little town of Strevi bounds its history and its fortune to the wine and in particolar to the moscato wine. The heart of this great wine production it's located in a wonderful wining land of Strevi, denominated Valle Bagnario.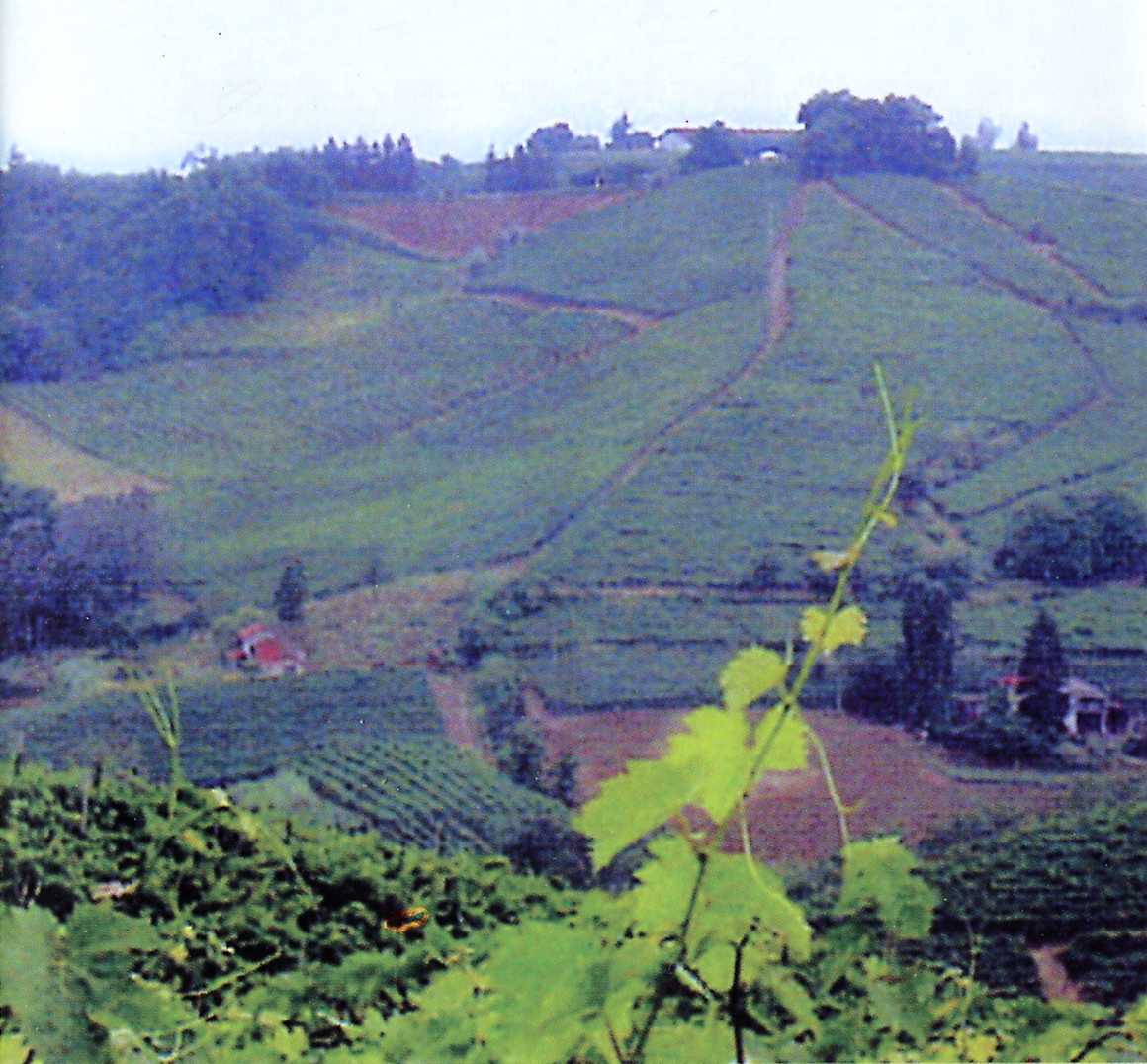 In this beautiful hills blessed with the warm sun, with a clay, chalky and calcareous soil structure some selected vineyards produce a meditation wine, whose scented fragrance and refinement inspired a project aimed to preserve antique flavour and revaluate the territory, that became tangibile with the constitution oh the Presidio of Moscato Passito of Strevi's Valle Bagnario.
It was created in the year 2000, thnks to the appassionate work of some producers, who drafted rules of production in order to respect and mantain the rustic traditional technique, that allow to realize a great wine, defined as the Chateau d'Iquiem of Piemonte.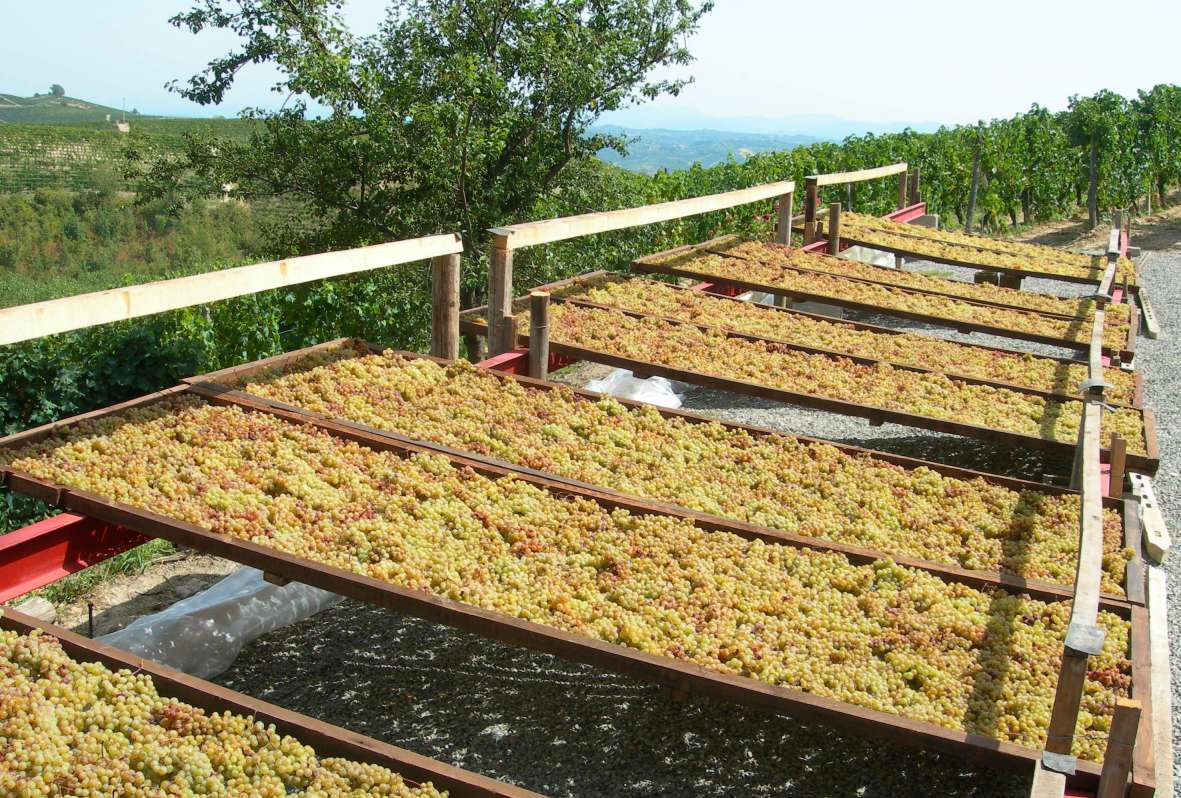 To create this Moscato Passito the flower of the grape harvest is used, wealthier grapes are chosen to be laid on grating for almost 30/40 days to the direct sunrays or in the shadow of the "fruttaia". During november those grapes are squashed and lay to ferment with part of the skins cleaned from "vinaccioli" and waste. At last is bottled using bottles of little capacity (375 cc). It's always recomended a further refine in bottles, before product reaches the market.
Thanks to the high quality of moscato grapes of those antique and steep vineyard, aromatic sense is combined with great balance of taste, rich but not bothersome.